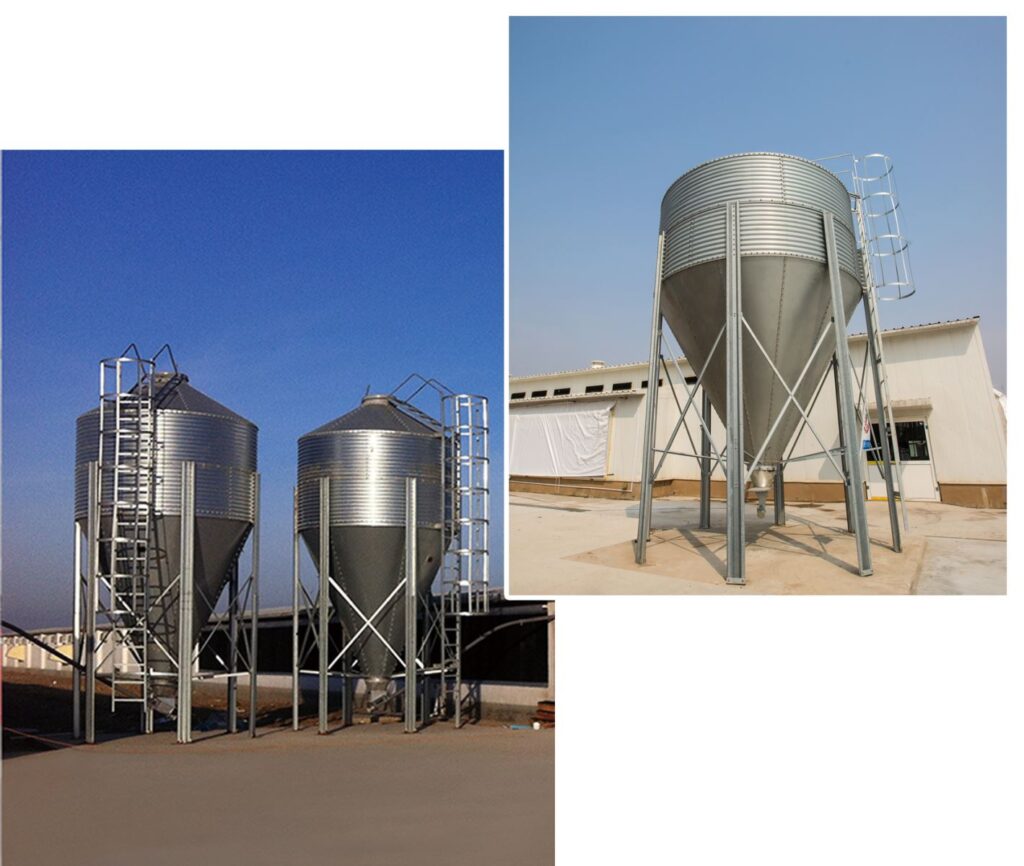 Advantages
■ We use a high quality double sided galvanized steel with a minimum of thickness 275g/m² which has undergone passionate process to enhance corrosion resistance.
■ All Nuts and bolts used in the construction are high tensile hot dip galvanized.
■ To ensure integrity of feed the silo panels are weatherproofed with silicon sealants.
■ The loading access has a weatherproofed cover that can be operated from ground level.
■ The cone has observation windows for feed level assessment.
■ The Ladders are strong with non-skid rungs and guardrails to optimize operator safety.
Features
Model
Capacity
Legs
Diameter(mm)
Height(m)
Rings
Degree
     M³
Ton(Es)
HL-SG1834A
4.4
2.8
4
1834
4.1
1
67
HL-SG1834B
6.8
4.4
4
1834
5.0
2
67
HL-SG1834C
9.2
6.0
4
1834
5.9
3
67
HL-SG2750A
11.7
7.6
6
2750
4.7
1
60
HL-SG2750B
16.9
11.0
6
2750
5.6
2
60
HL-SG2750C
22.1
14.0
6
2750
6.5
3
60
HL-SG3668A
24.5
16.0
8
3668
5.7
1
60
HL-SG3668B
33.8
22.0
8
3668
6.6
2
60
HL-SG3668C
43.1
28.0
8
3668
7.5
3
60