We provides integrated service for customers including consultation, design, manufacturing, quality control, equipment delivery, training, project installation & commissioning. Customer will enjoy unique service at each step throughout project.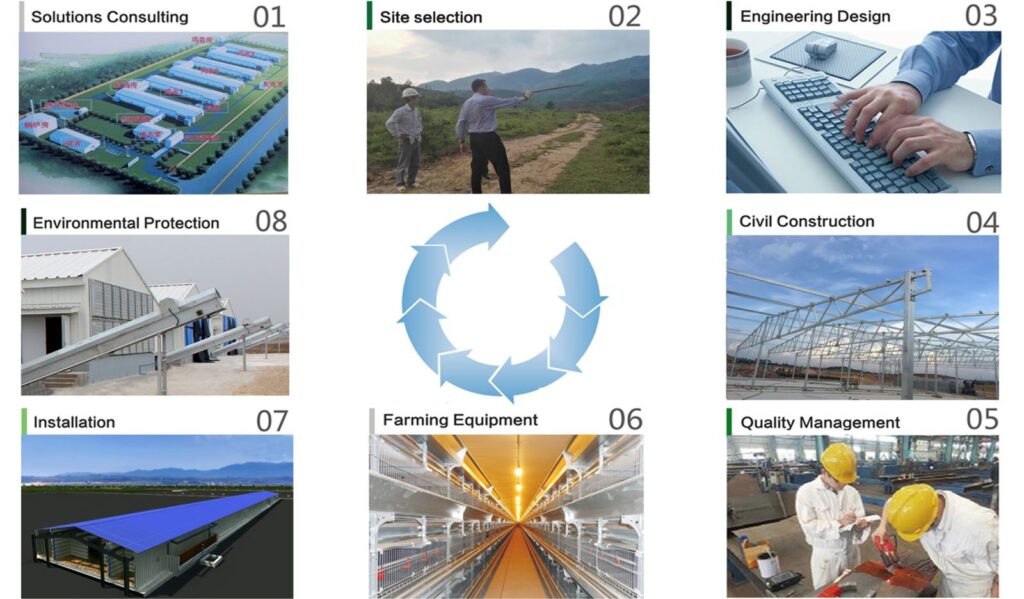 Customized design
Years of designing experience and professional background will render you tailored solutions and technical supports.
Manufacture and supply
Poultry equipment:
• Floor raising system for broiler
• Floor raising system for breeder
• Battery cage raising system for layer / broiler
• California cages system for layer
• Manual feeder, Drinker, and Other PVC product for poultry farming
Safe and qualified construction
Safe, punctual and high-quality project construction must be your great concern. It will be ensured by Easy Agrotech , supported By Huali managerial expertise and rich interaction construction experience, either for stand-alone machines or large-scale complete facilities.
Thorough and meticulous after-sales service
We have good  network through out India will surely eliminate your worries by offering you fast and reliable after-sales services in technical support, spare parts supply, training, timely communication and exchange of updated industrial information so as to cut down your maintenance cost and make you well adapted to the right trend.