Breeder Floor Raising System
Easy Agrotech professionally tailors solutions for Breeder floor raising system, including steel structure house, auto-feeding system and auto-drinking system,ventilation and control system.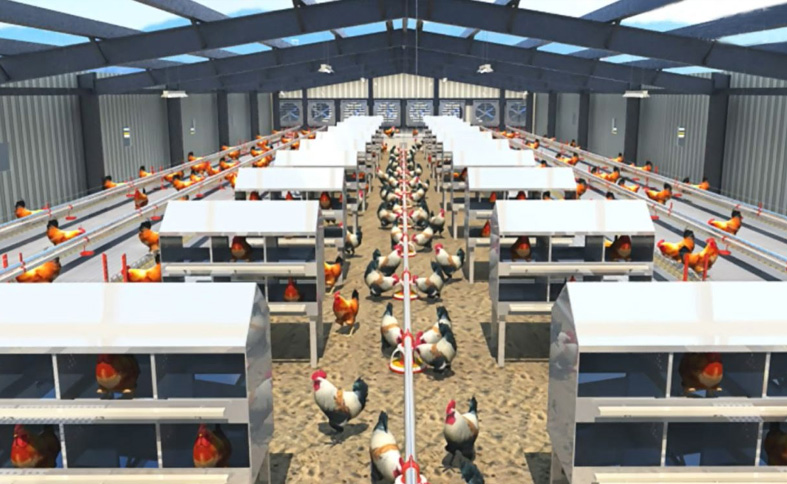 Features
Model
Size/m
Birds/House
Feeding Lines
Drinking Lines
Ventilation method
Manual nest
FRB-12015
120×15
10000
3 Line (female)

 

+1line(male)

4
Tunnel ventilation
24 slots
Advantages
■ Advanced designing concept of  environmental control system meets local climate requirements.
■ The controller is easy to operate leading to a high degree of automation.
■ Reasonable grille design  of feed pan can effectively reduce the waste of feed and avoid the death caused by cage stucking.
■ The key components are of international well-know brands leading to stably running.
■ Auger imported from South Africa ,  effectively reduces the pellet feed breaking.
■ Reasonable design of egg nest can effectively reduce the eggs breaking rate and eggs outside nests.
The professional design of  auto-feeding system leads easy operation and labor saving for customers.

It is clean and sanitary to meet bird water requirement of different period.The nipple shell is made of high-quality engineering plastics, and the valve rod inside is made of high-quality stainless steel.
■ Stem rotating freely at 360 degree
■ Flow can range from 60cc/min-120cc/min